This last Sunday, my Darling Niece Kianna turned Thirteen!
She decided to have a small party at my Mother's home in Leavenworth, and even though it was just under one week before her birthday, I was excited and ecstatic to help put together her special day!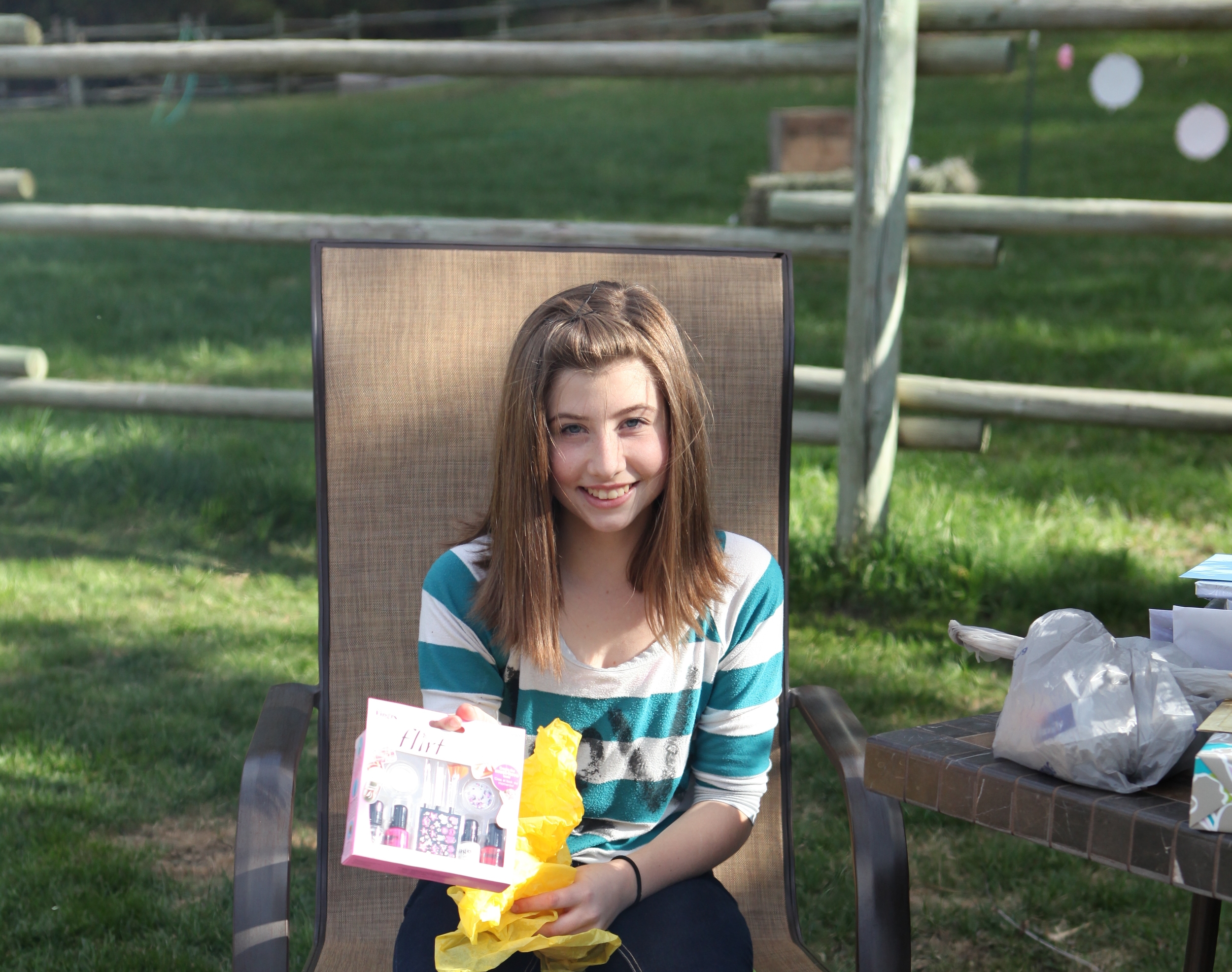 Kianna has always loved horses, so we knew we would stick to a Horse/Cowgirl theme for her birthday, and it was perfect to do it at my mom's house - the farm - where Kianna rides my mom's horse Summit.
This last winter, my husband taught Kianna how to shoot a BB gun. She had so much fun that I thought it would be neat to incorporate a "Sharp Shooter" game into her day - keeping it a little girly of course. :) I painted tin cans, and used paper doilies as the targets.